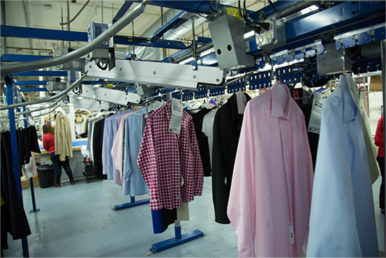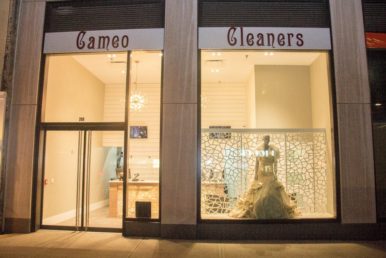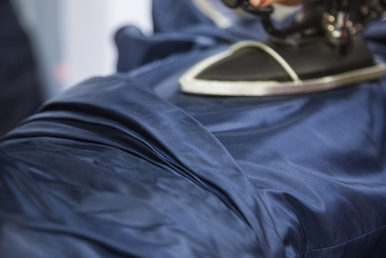 Cameo Cleaners is Manhattan's premier dry cleaner service and garment care firm. Cameo Cleaners has catered to garments for the Metropolitan Opera, Fashion Institute of Technology (FIT), and the Cooper Hewitt Museum.
Not just another dry cleaner in New York City, Cameo Cleaners firmly believes that clothes are not just a cover up, but an expression of each and every individual's personality and should be taken care as such. We pride ourselves in staying up to date on the latest fashion trends (and faux pas, but that doesn't mean we won't clean them!), as well as cleaning methods, to ensure that your wardrobe always looks timeless.
Our History
Cameo Cleaners has a long history of providing outstanding premium services to an upscale clientele for over five decades. Founded in 1958, we have been the most-trusted cleaners in New York City providing a wide range of services for our clients. We own and operate our state of the art, 5000 square feet production facility which allows us to control the quality of our services and deliver excellent results. This facility is capable of doing almost any type of cleaning whether it is full beaded gowns that need to be done completely by hand or a leather piece that needs to be restored – we can handle any job and get it done with the best of results. Our production staff has a tremendous amount of experiences spanning decades that enable us to care effectively for people's best.
Our flagship store, located in Gramercy Park, boasts a rich history of providing an inviting and warm experience to our clients.
Our well-trained staff can assist with any matters pertaining to your garment care needs, and we have our in-house tailors always ready to serve you to your heart's delight.
Please visit us at our store, located conveniently at 280 Third Avenue, New York, 10010. The nearest trains are the N, R and 6 trains to 23rd Street Station.
Our free "pick-up & delivery" service was launched during the early part of 1960, and it has grown exponentially every year since. We will pick up and deliver your garments anywhere in Manhattan and select areas in Brooklyn for your convenience at no charge to you.